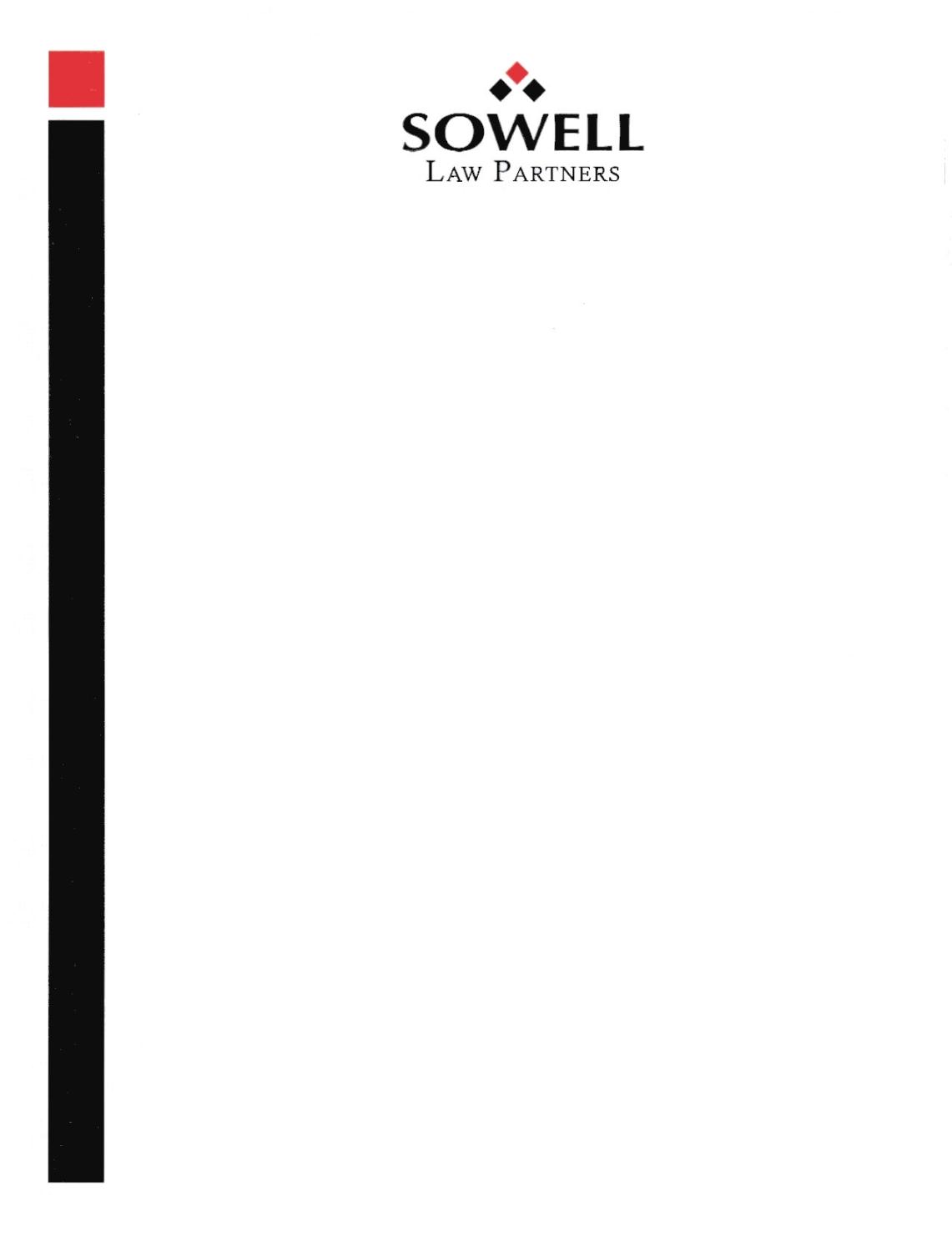 Leamon R. Sowell, Jr.
President & Managing Partner
E-mail: lrsowell@sowellpartners.com
Leamon R. Sowell serves as the President and Managing Partner of Sowell Law
Partners, PLLC. Mr. Sowell is a 1981 graduate of Northwestern University School
of Law and was first licensed in the state of Ohio in 1981 where he practiced
corporate law. He later moved to Michigan and was licensed to practice law in
Michigan in 1985. Sowell Law Partners is a dynamic law firm representing clients
in diverse industries in a broad list of practice areas.
Mr. Sowell is a corporate attorney and has advised clients in corporate and
securities matters for more than 30 years. He has represented a wide range of
clients, public and private companies, as well as governmental entities in an array
of sophisticated corporate transactions. As a corporate attorney, Mr. Sowell has
also been influential in handling a wide range of transactions for minority and
women entrepreneurs involving acquisitions, mergers and corporate turn-around
In the early 1990s, Mr. Sowell's practice began to focus on assisting minority
business enterprises (MBEs) and women business enterprises (WBEs) in
developing growth strategies working with corporate customers who were
developing substantial MBE and WBE procurement programs. That practice has
evolved into developing strategic alliances and joint ventures between MBEs and
WBEs with major corporations committed to diversity initiatives.
In 1981, Mr. Sowell began his professional career in the Office of the General
Counsel at Marathon Oil Company located in Findlay, Ohio. While at Marathon,
Mr. Sowell gained experience in the merger and acquisition activity of the
company, including the merger between Marathon Oil Company and U.S. Steel, a
$13 billion transaction that resulted from a takeover fight with Mobil Oil Company.
He also participated in the acquisition of several smaller oil companies and was
responsible for providing legal advice to the information technology department of
Between 1985 and 1997, Mr. Sowell was a lawyer with the law firm of Dykema
Gossett, PLLC. As an associate, his practice included corporate transaction such