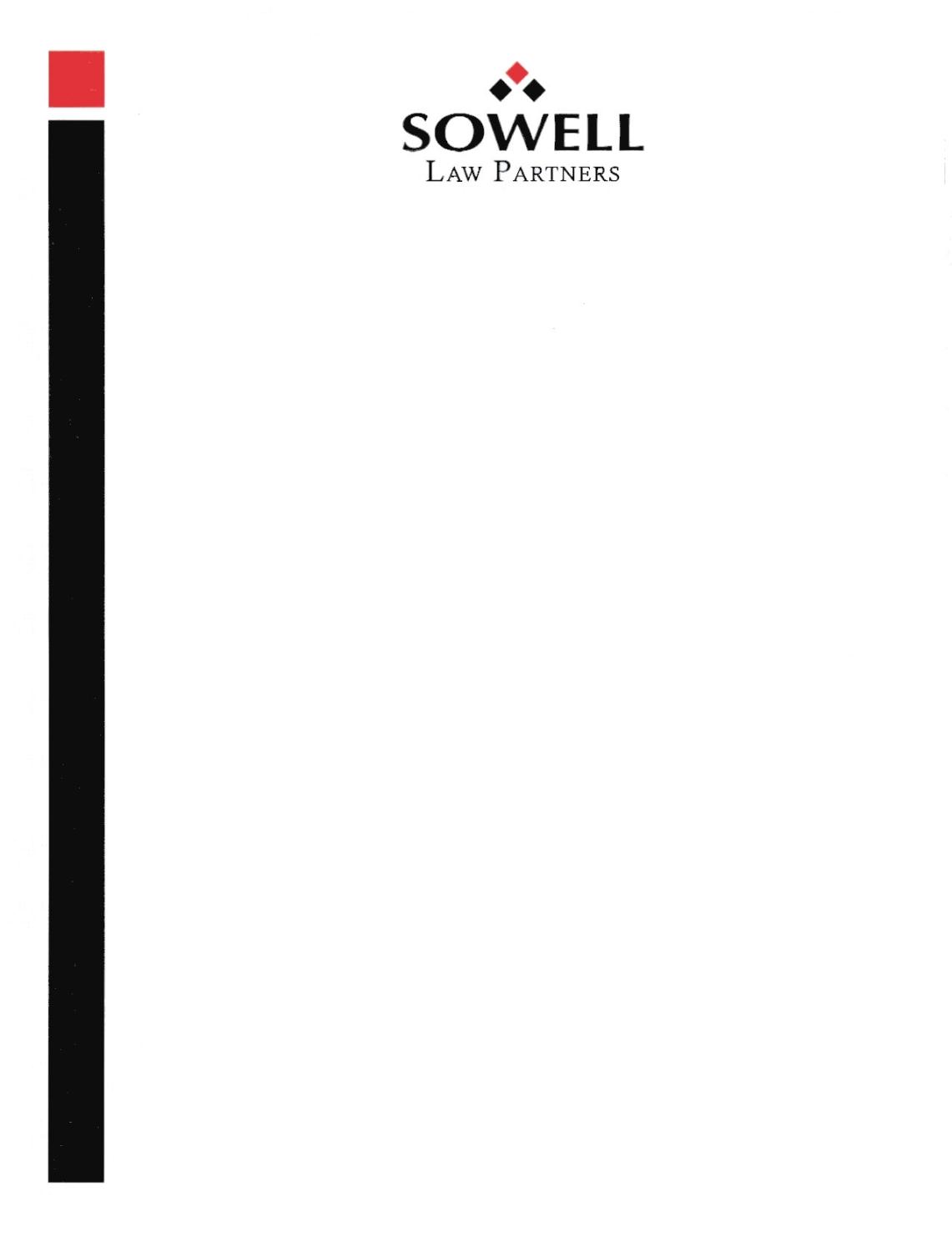 Firm Overview
Sowell Law Partners, PLLC is a dynamic, results orientated certified minority law
firm based in Detroit, Michigan. The firm is led by Leamon R. Sowell, Jr., its
President and Managing Partner, who is an accomplished transactional attorney. A
graduate of Northwestern University School of Law with over 30 years of
experience as a practicing attorney, Mr. Sowell's experience includes capital
formation, mergers and acquisitions, joint ventures, strategic alliances as well as
general corporate matters. Mr. Sowell routinely serves as special counsel and
consults with Fortune 1000 companies to design programs that develop strategic
procurement relations with historically underserved minority and women
suppliers. Mr. Sowell is also a national thought leader on the subject of supplier
diversity strategies for corporate America that create business opportunities for
minority and women owned business enterprises.
Sowell Law Partners is affiliated with Plunkett Cooney who owns a minority
interest in the firm. Plunkett Cooney is one of the largest and widest-ranging law
firms in Michigan with offices in Ohio and Indiana. This affiliation allows Sowell
Law Partners to provide clients with an array of corporate and litigation legal
services representing clients in such diverse industries as automotive, energy,
healthcare, environmental, banking & financial services, information technology,
sports & entertainment, insurance, aviation, real estate, transportation & logistics,
telecommunications and construction.
Sowell Law Partners also has particular expertise related to corporate transactions
involving Minority Business Enterprises (MBEs) and Women Business Enterprises
(WBEs). These services include organizing certifiable minority joint ventures and
preparing agreements involving strategic alliances with minority businesses.
The firm is uniquely positioned to meet the needs and requirements of corporate
legal departments, delivering exceptional expertise, business/industry sense,
creative problem solving and flexible pricing, including alternative fee