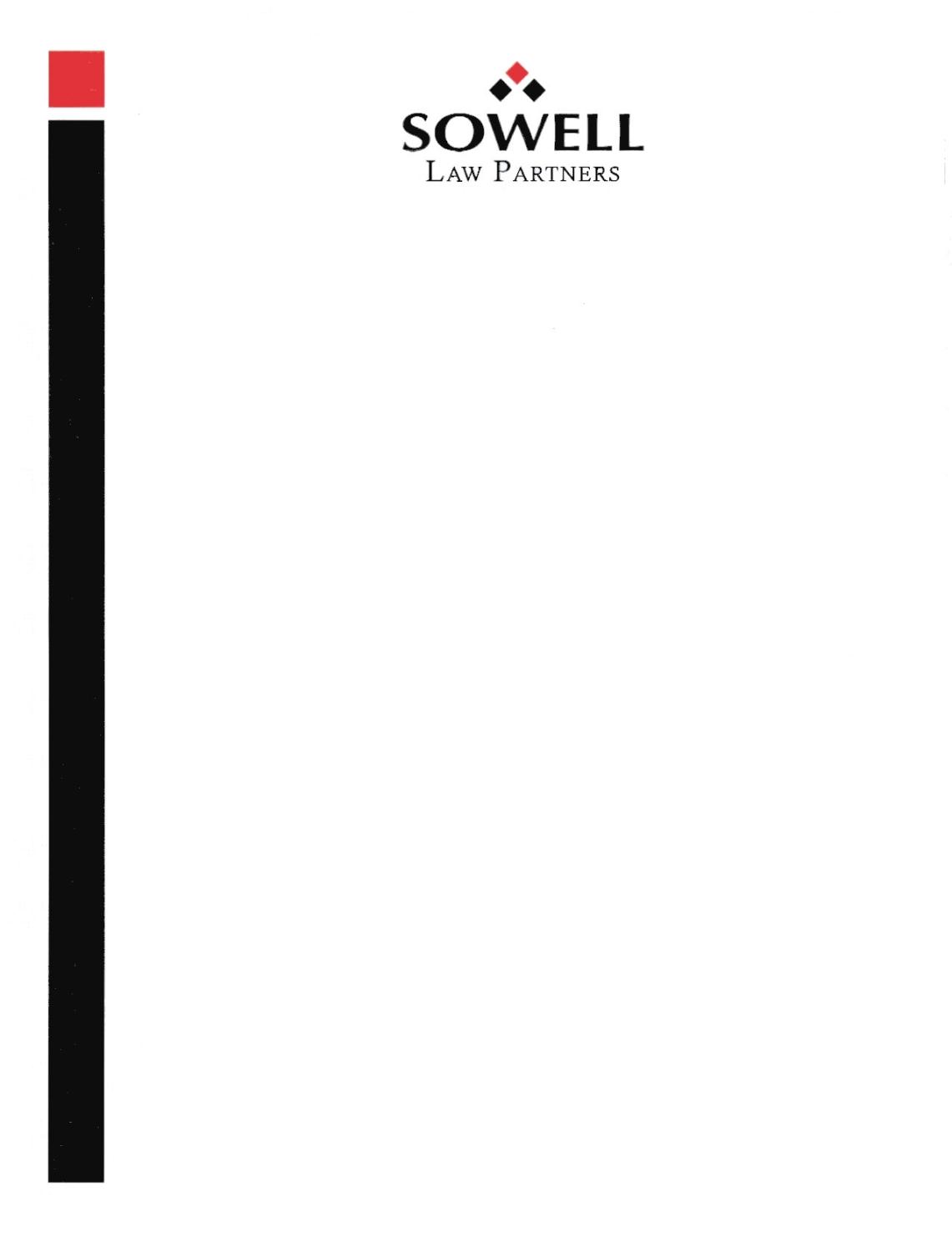 What Sets Us Apart
The Sowell Law Partners, a certified minority law firm, embraces the notion that
attorneys from diverse backgrounds can generate excellent and creative ideas.
The firm has practices in the areas of corporate and commercial law, bankruptcy,
real estate, construction law, antitrust, labor & employment, banking law, energy
law, healthcare law, education law and environmental law. One unique specialty
of the firm is its automotive industry practice. We are committed to building a law
firm of intelligent, creative and fearless attorneys who possess the desire to excel
by helping our clients succeed when faced with their most challenging endeavors.
Sowell Law Partners is an innovative joint venture with the nationally known firm
Plunkett Cooney, with over 150 lawyers and with offices in Michigan, Ohio and
Indiana. Through its affiliation with Plunkett Cooney, which has extensive
litigation and transactional expertise, Sowell Law Partners has the ability to
undertake a wide range of legal assignments. Further expanding our scope of
practice and geographic reach is Plunkett Cooney's status as a founding member
of the ALFA International legal network. ALFA is a global network of 145 law firms
in virtually every state in the U.S. and in 60 countries including Latin and South
America, Canada, Mexico, Europe, Africa, Australia/New Zealand and throughout
Sowell Law Partners strives to create value by providing legal advice and business
counsel that surpass other firms by bringing together the global capability and
resources of Plunkett Cooney and the ALFA International network. The design of
the firm's infrastructure is to deliver the best solutions, whether through
corporate transactions, litigation or dispute resolutions.